The Brief:
Wildgoose were approached by luxury retailer, London Jewelers, to apply a digital and interactive layer to their annual public brand activation event "NYC Race for the Ring". As New York's go-to destination for world class diamond engagement rings the brief was simple; to attract couples from all walks of life to apply to take part in a Wildgoose Outdoor Activity in a race across Downtown Manhattan to win a $25,000 Tacori and Forevermark diamond engagement ring. The event's key objectives were to drive footfall and market London Jewelers' new store opening in the exclusive Westfield Oculus Shopping Center, capture demographic and buying trend data and to generate social reach.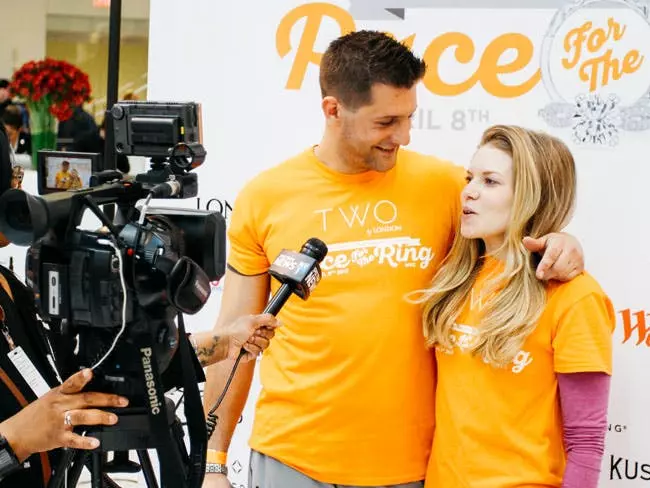 The Solution:
Whilst London Jeweler's marketing team had run promotional events in the past, the inclusion of a technology platform was a new concept. London Jewelers were aware that they needed to speak to their ever-evolving consumer profile in a language they understood; experiential and digital.   
Once we had met and understood the brand's key objectives, challenges and consumer profile we set to work on creating the interactive activity. Couples were invited to apply and take part for free by submitting a love story and a photo. Once accepted they were kept up-to-date with all key, pre-event checklists, including which devices were suitable for use with our app (available on both Android and IOS platforms).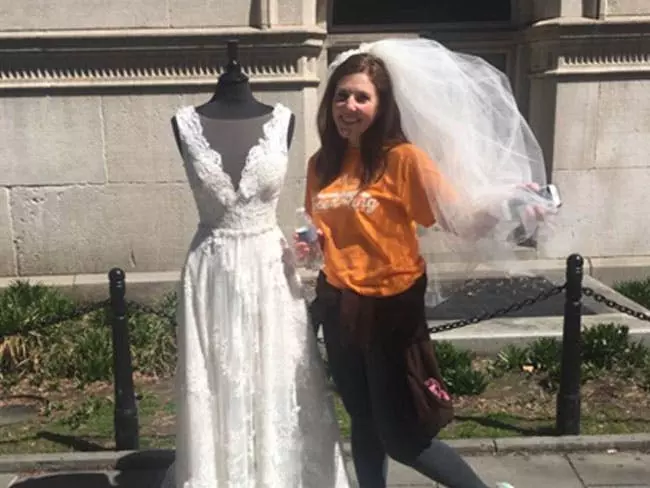 The Outdoor Activity included a range of 30 "sponsored hotspots" placed across downtown Manhattan within a 1 mile square radius of The Oculus. London Jewelers sold sponsorship packages for each of these hotspots to wedding industry vendors. Within their dedicated hotspot each sponsor was able to include questions, tasks and challenges for the couples to complete for points. By gamifying information about their brand and offering levels of recognition and reward, sponsors were able to educate couples about their products and services in a memorable way so as to be at the forefront of their minds when planning their wedding in the coming months.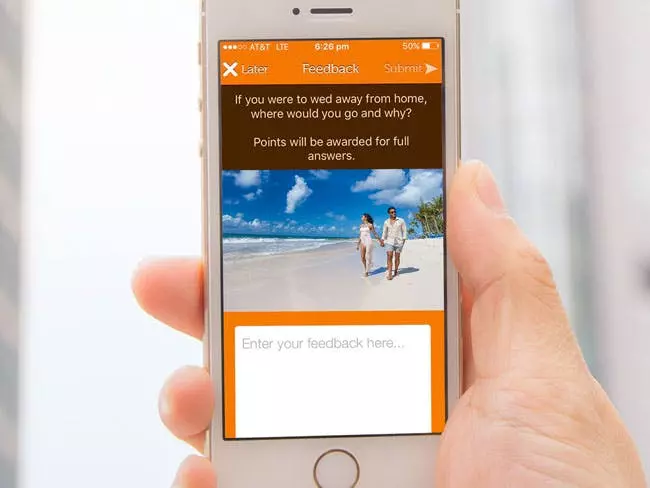 The most valuable aspect of the sponsorship package was the app's social media sharing functionality. Wildgoose's social media sharing function allows photos taken in the game to be shared instantly on social media with predefined @'s and #'s to ensure that the reach and impressions generated from the live event can be precisely measured and key stakeholders' ROI is tangible. London Jewelers sold out the sponsorship for this event in a record-breaking time and with all of the custom content submitted, Wildgoose created the game ready for the live event.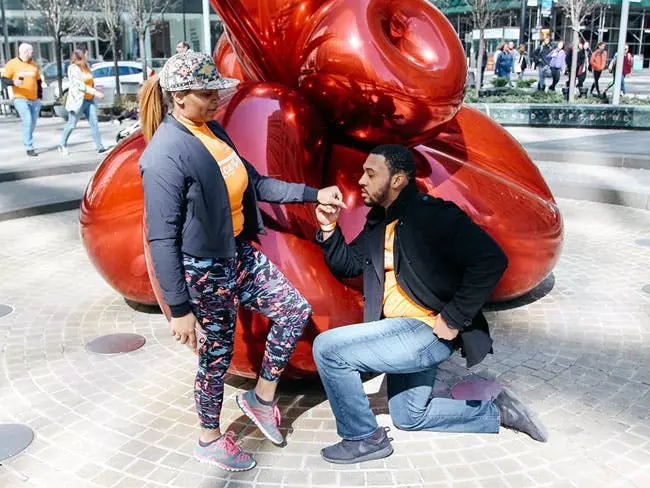 The Results:
The live Outdoor Activity was a huge success for all key stakeholders. Generating, in just 2 short hours, over 500,000 impressions on Twitter and 500+ likes on Facebook. By including free-type response questions and opinion polls within the game Wildgoose were able to capture priceless real-time data telling us that 100% of participants said they "enjoyed the event and would like to take part in a similar brand activation in the future" and most importantly, 100% of participants said they were "likely to employ the services of one of the event sponsors in the near future" with over 80% of attendees requesting follow-up information from specific event sponsors.
This event's happy ending didn't stop there, with crowds looking on as the couples returned, the atmosphere was electric as we called the cell phone of the couple who earned the most points in the game. As the moment of realization hit and screams erupted, a proposal in front of 1000's was made and the sounds of congratulatory cheers echoed out from The Oculus across all of Downtown Manhattan.