The Brief:
Women in Events is a networking group for women who work in the event industry. Every month they meet to network with like-minded women and build strong and supportive connections. Their ethos of networking is very different to most groups, they have a no-name badge policy and believe that real connections are made when the women are sharing relevant experiences. Wildgoose was asked to create an engaging networking activity for their August meet-up in New York City, which would embrace all of their values and create an experience that would leave the women with real connections within their industry.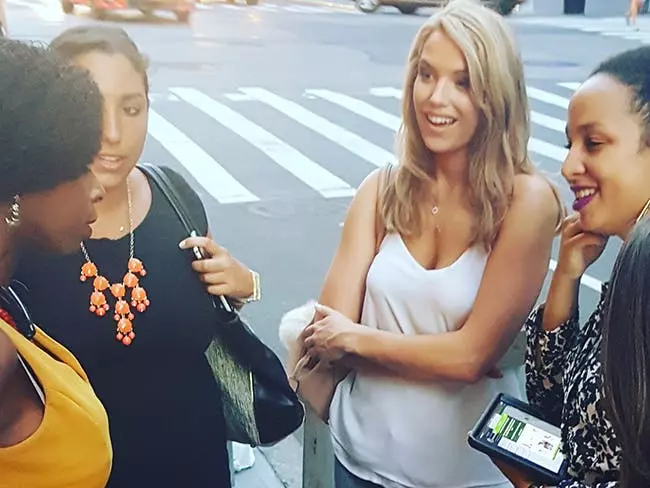 The Challenge
For this particular meet, W.IN.E partnered with three other companies – Ron Ben-Israel Cakes, The Black Barn (venue) and HOOCH (a members-only cocktail app). Our first challenge was to make sure we found a way to incorporate these companies into the activity. Being a relatively new networking group, it was very important to the client to have an activity that had a strong social media presence, allowing them to spread awareness of the networking group while promoting all partnering companies.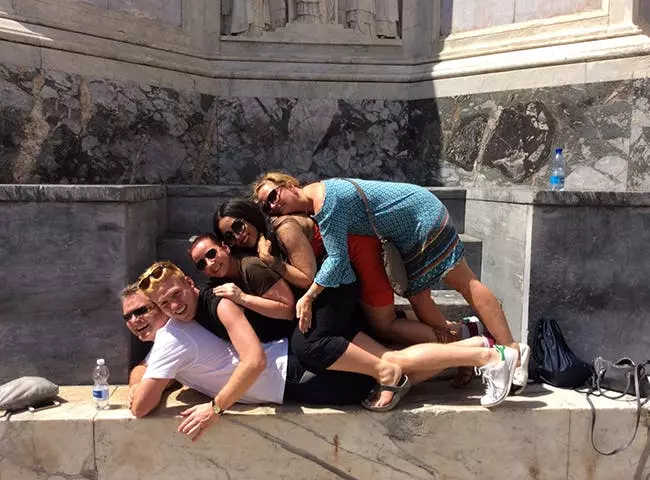 The Solution:
Playing on the acronym of the networking group we decided to call the activity the 'Wild Wine Hunt'. Each team would receive an iPad with a unique set of locations to visit. Once the team had completed all the tasks at each location, the secret finish location (the partnered venue) was revealed, and the wine was served! At this final point, our interactive challenge prompted teams to download 'HOOCH' to receive a free cocktail at the end venue as well.
The fabulous Ron Ben-Israel cake designer had his very own stop at his beautiful studio on W 38th Street so that teams could visit him at staggered times to sample cake, take pictures and give feedback on their experience – all within our app.
Throughout the challenge, women were tasked with sharing event horror stories; encouraged to video their unique 'talents' as well as testing their industry knowledge. Other tasks simply prompted teams to engage with social media, so that the event had a live online presence.
The Results:
This activity provided a perfect solution for the networking event. The teamwork nature of the event and fun tasks meant that barriers were immediately broken down and the women made real connections naturally, whilst having a great deal of fun! Social media sharing throughout meant that the event had a live online presence, and partnering companies didn't just feel like sponsors, but felt truly engaged with their target audience. Fun tasks and challenges combined with engaging team experiences got the women connecting with each other outside of the activity, immediately opening up future communication.